Every Listing At Your Clients' Fingertips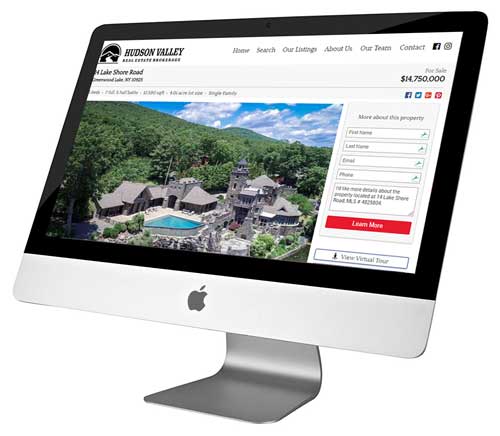 Did you know that property searches powered by the MLS® are one of the greatest lead generation tools? Thanks to our responsive, mobile-first approach, your site visitors will be able to easily search for local properties. In fact, the more time that your prospective clients spend searching, the more the site will become tailored to their individual needs. Additionally, strategically placed calls to action will increase site conversions and lead to additional clients for your brokerage.
Seamless Integration With Multiple MLS®s
As a local real estate brokerage, you deserve a site that will prominently display your active listings to eagerly awaiting buyers and renters. You also deserve a site that is seamlessly integrated with numerous MLS®s. Our sites give you the best in property search and MLS® integration. In fact, your site will be automatically updated with new data every 15 minutes, which means that no matter the time of day or night, your eagerly searching buyers, renters, and sellers will be able to find the homes of their dreams.
What problem can we solve for you today?
Only $299 a month for your all inclusive website. No Risk, and 30 Day Money Back Guarantee.
With our easy start program, and our 30 day money back guarantee you can get started with confidence!
REQUEST A FREE CONSULTATION